Add to the map
Adding your heritage information on Know Your Place takes just a few simple steps.
Step 1
Move around and zoom in on the Know Your Place map to find the exact location that you would like to add information about.
Step 2
Click on the 'Pencil' icon at the top right of the screen. This activates the 'contribute' function on the website.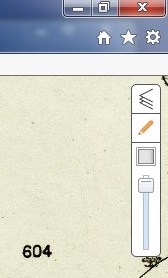 Step 3
Click on the location where you would like to add information. This will create a pop-up box which says 'Create a new record here'. Click on the words to open up the contribution form.
Top Tip: Think of the pencil as a quill pen – one dip (or click) and you can use it just once. This is to stop you accidentally adding points as you move round the map. If you want to move the location of your new record, you will have to re-click on the pencil icon, as if you're re-dipping your quill pen!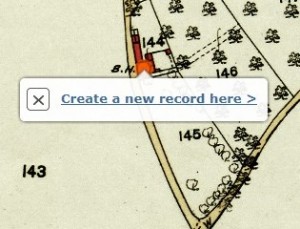 Step 4
Fill in the different fields on the contribution form with the heritage information you would like to share. Be as specific and detailed as possible, and please leave your name and an email address so we can contact you if we have any queries about your information. (Your email address will not be shared).
You can add attachments, such as an image, film or audio file, or a hyperlink to related information by clicking on the 'Browse' button and selecting your material.
Make sure you have copyright permission to share this material. Find out more by reading our  Copyright Guidance page.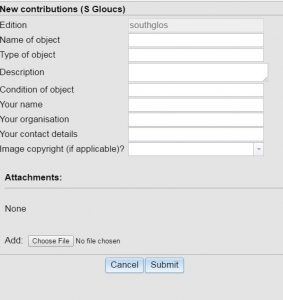 Step 5
When you are happy that your contribution form is ready to be published, click on the 'Submit' button. If you want to delete your draft form, click 'Cancel' instead.
Step 6
Once you click 'Submit' an acknowledgement message appears, which will tell you when you can expect your contribution to appear on Know Your Place. It has been sent to your local Historic Environment Record Officer for checking and approval before it goes online.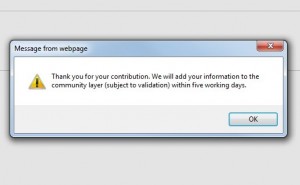 Top Tip: Before adding your new record to Know Your Place, it is worth reviewing the information that has already been added to the Community Layer in your area to avoid duplicating what is already there.